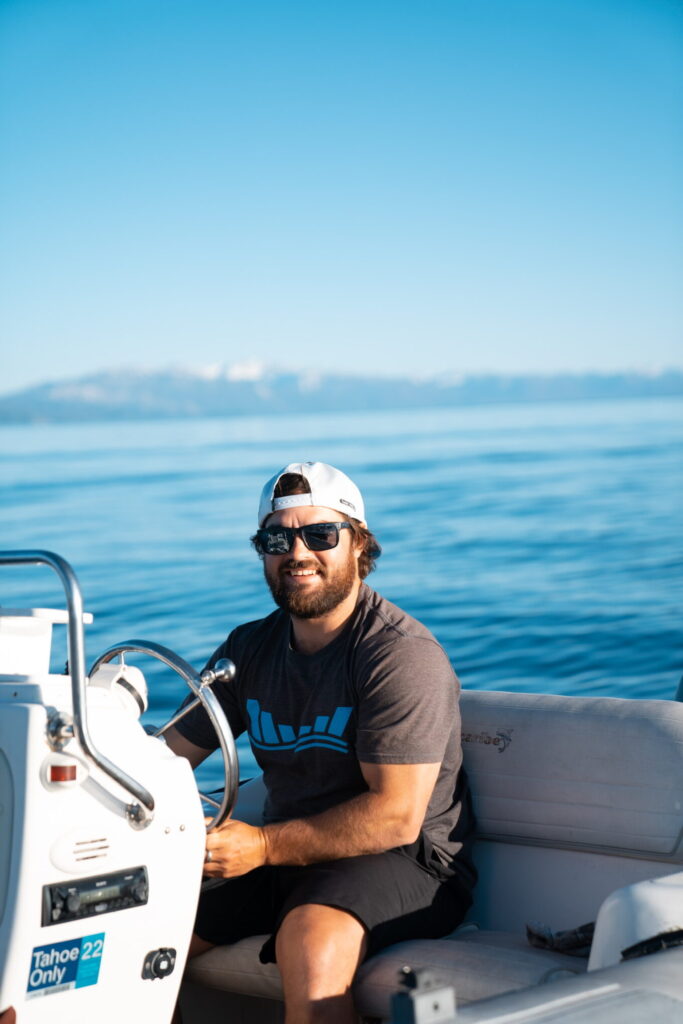 MIKE CROW, OWNER
Welcome to North Lake Tahoe Boat Rental!  As the owner, I strive to hire inquisitive employees and teach them the best boating safety practices, customer service skills, Tahoe facts, how to be stewards of the region while continuing to broaden their current skills as individuals and team members.  We are eager to share with our guests how to stay safe, guide families to the best activities, and keep our lake pristine for everyone to enjoy for many years to come.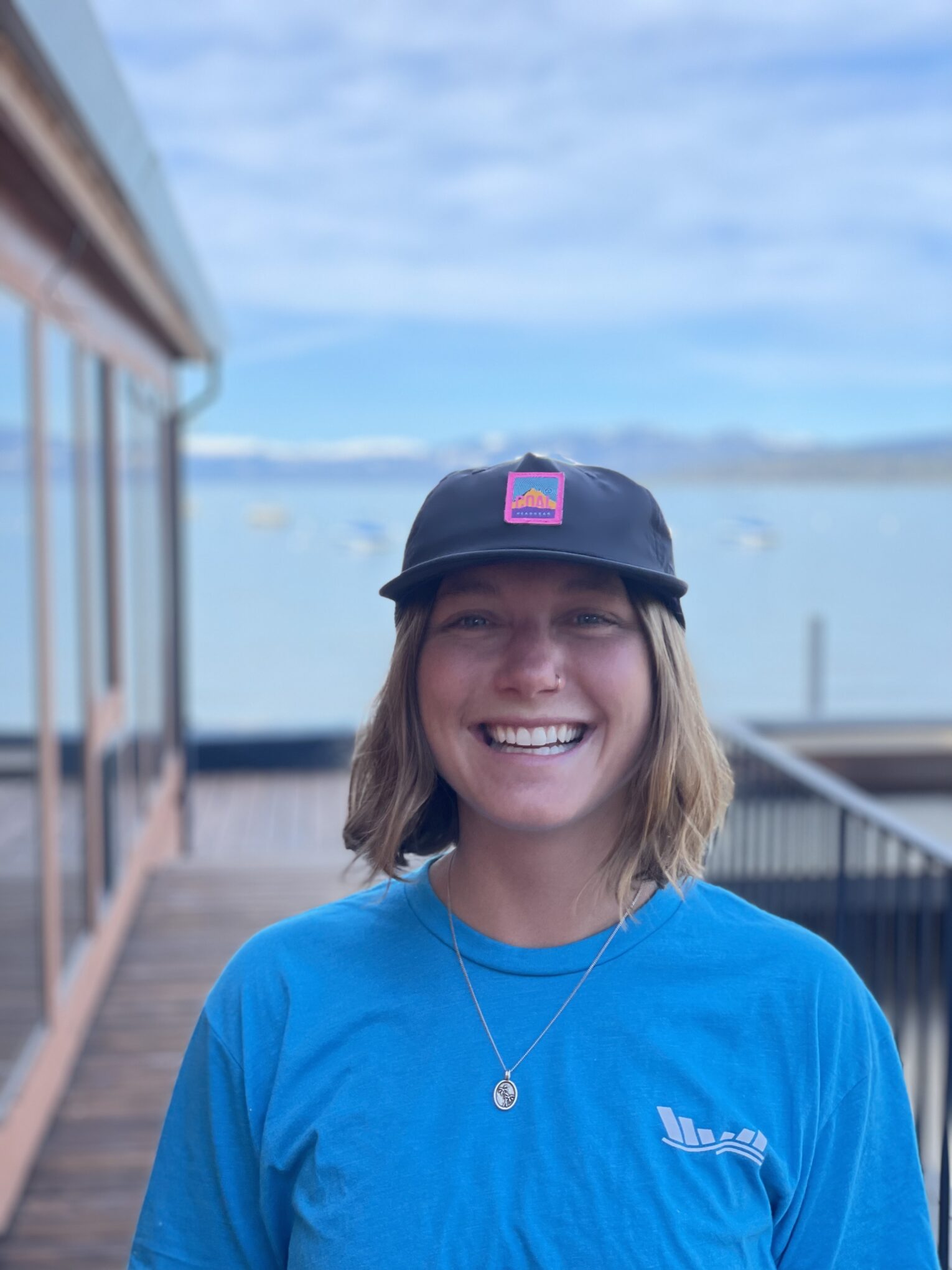 Lizzie
What's up! I'm Lizzie and I am from Maggie Valley, North Carolina. After graduating college I decided to pick up and move to Lake Tahoe on a whim and it's been one of the greatest decisions I've made. I spend my time snowboarding in the winter and camping, backpacking, and boating in the summer. I don't see myself leaving anytime soon. Can't wait to help get you out on the water this summer!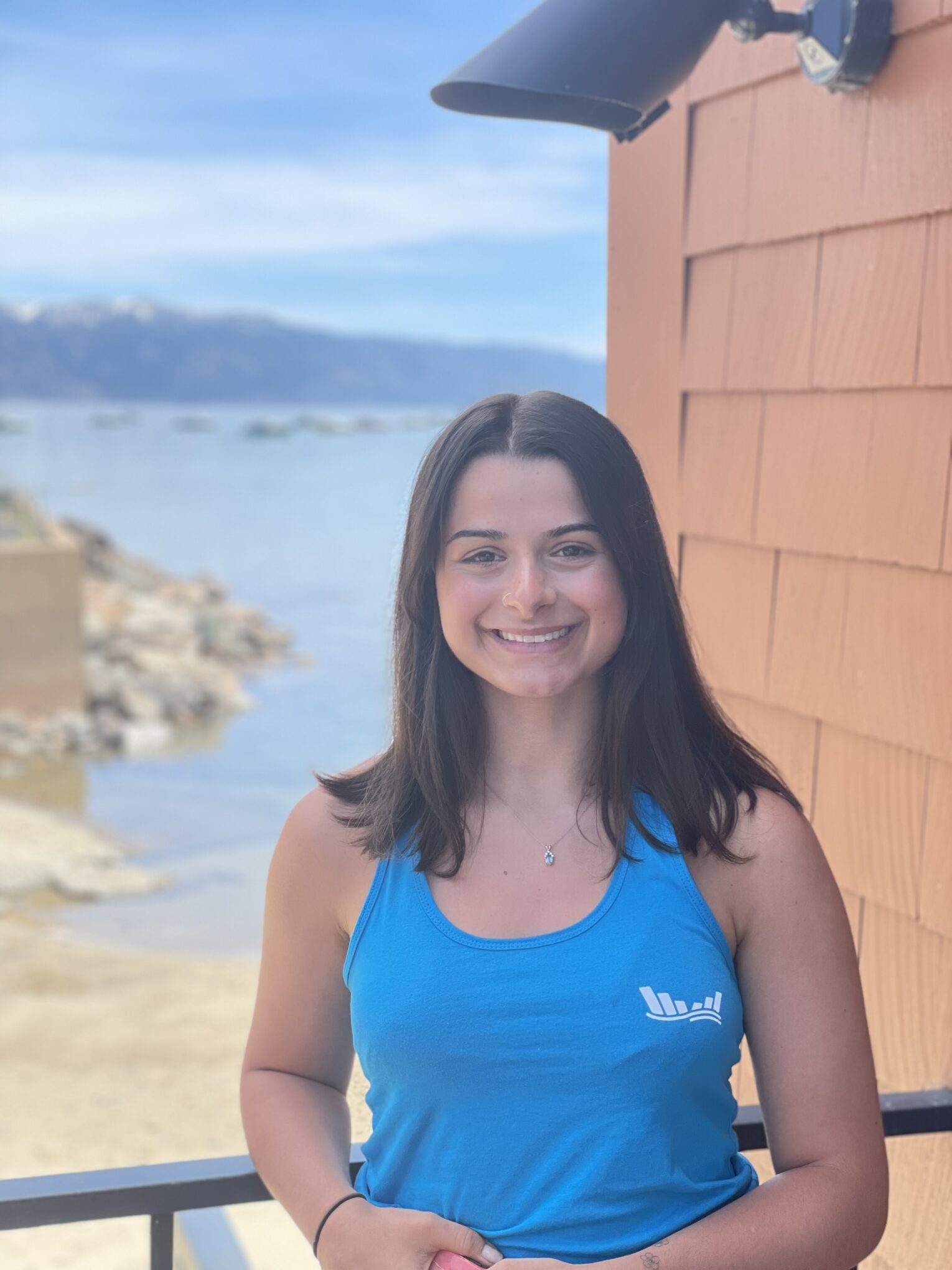 Eva
Hi! I'm Eva, I'm from Sacramento.
I'm currently a student at NYU studying creative directing and entrepreneurship for civil rights. I've grown up coming to Tahoe and love all the nature and activities you can do here! This summer is going to be a blast, can't wait to kick it with y'all!!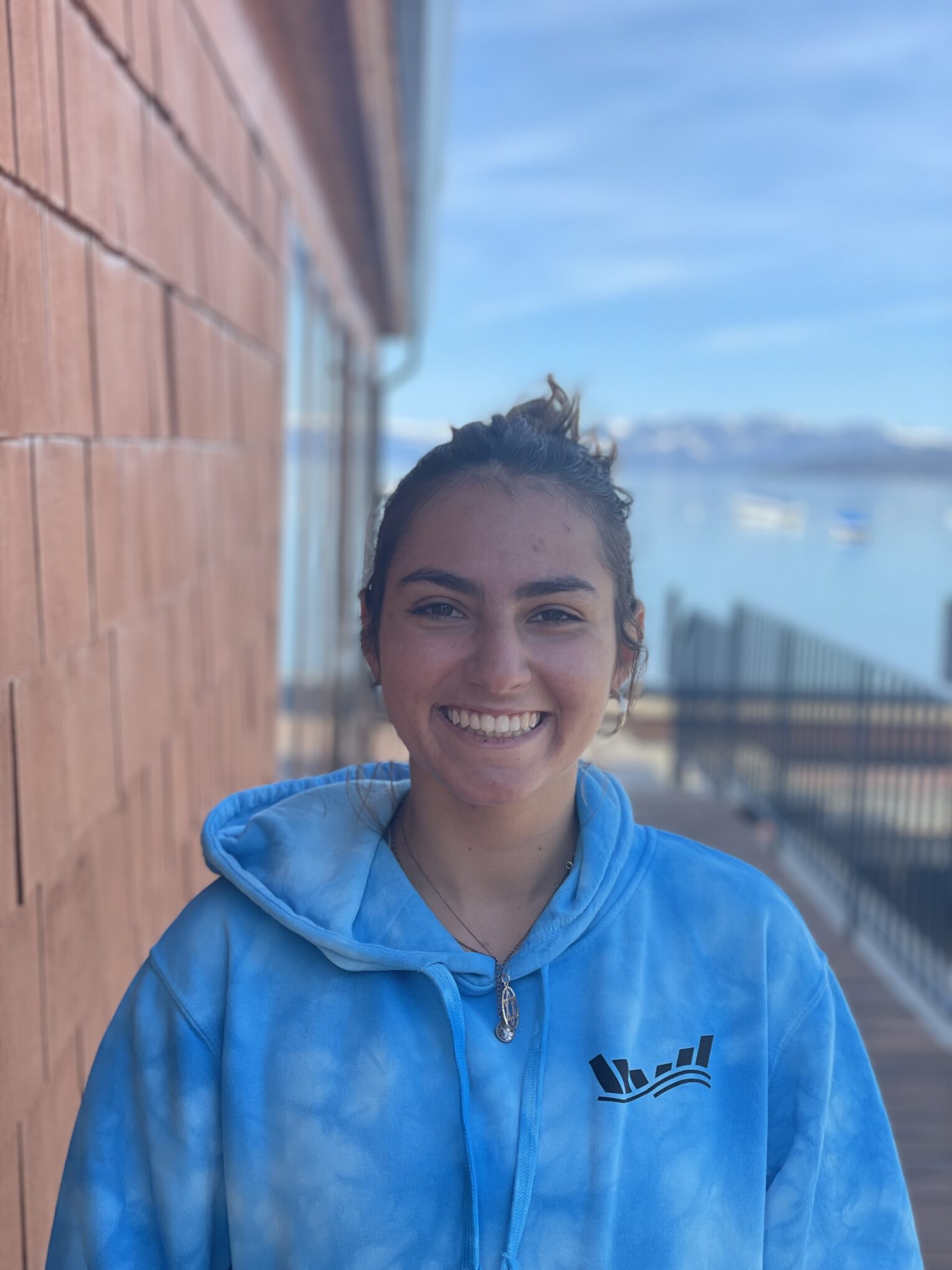 Damian
Hi all, my name is Damian (she/they). I am a ski instructor in the winter and a sophomore in college. I enjoy running, reading, and card games. I'm super excited to be out on the lake this summer and create a wonderful boating experience for our guests.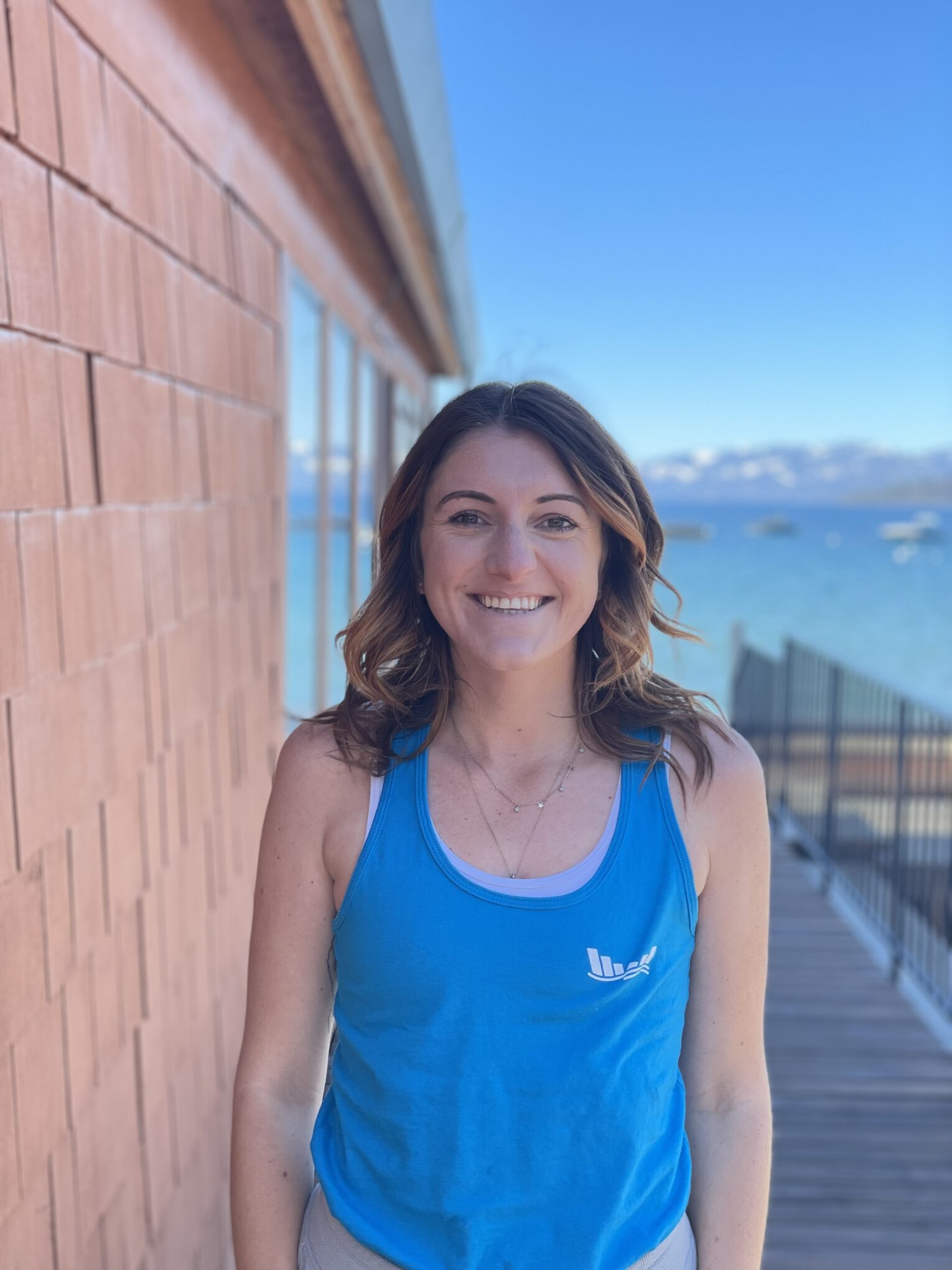 Kendall
Wie gehts! My name is Kendall, for the last year I've lived in North Tahoe which has been my second home since I was a baby! Come to me if you're looking for a North Lake restaurant recommendation
In 2018, I graduated from the University of Oregon and spent this last winter as an Admin for Team Palisades Tahoe
I speak German , love traveling , spending time outdoors and watching sports!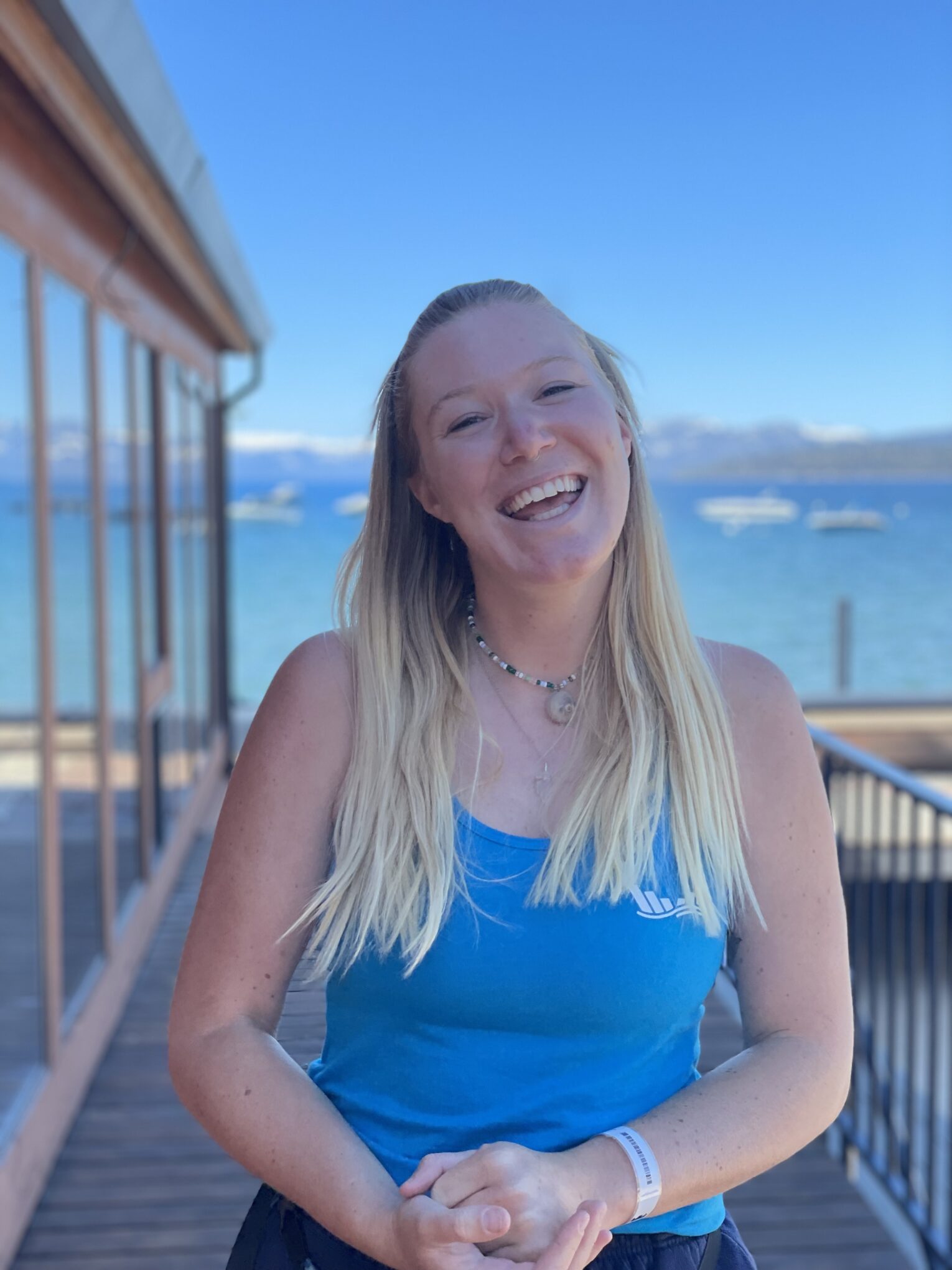 Jill
Hi friends! My name is Jill. I'm originally from Palo Alto, but I went to university in Boulder, Colorado and I've been living in Tahoe for two years now! I love to ski, hike, swim, and terrorize my large grey cat, Mr. Fish catch me at alibi trivia night dancing on tables and shouting out wrong answers!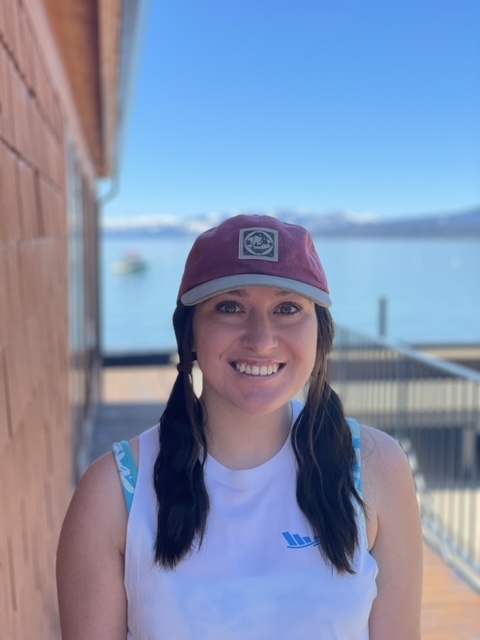 Taylor
Hey what's up? I'm Taylor. I grew up half in New Hampshire and half in Incline Village. I have a passion for travel and love the outdoors. I moved around a lot after graduated high school but I always find myself back here on the lake.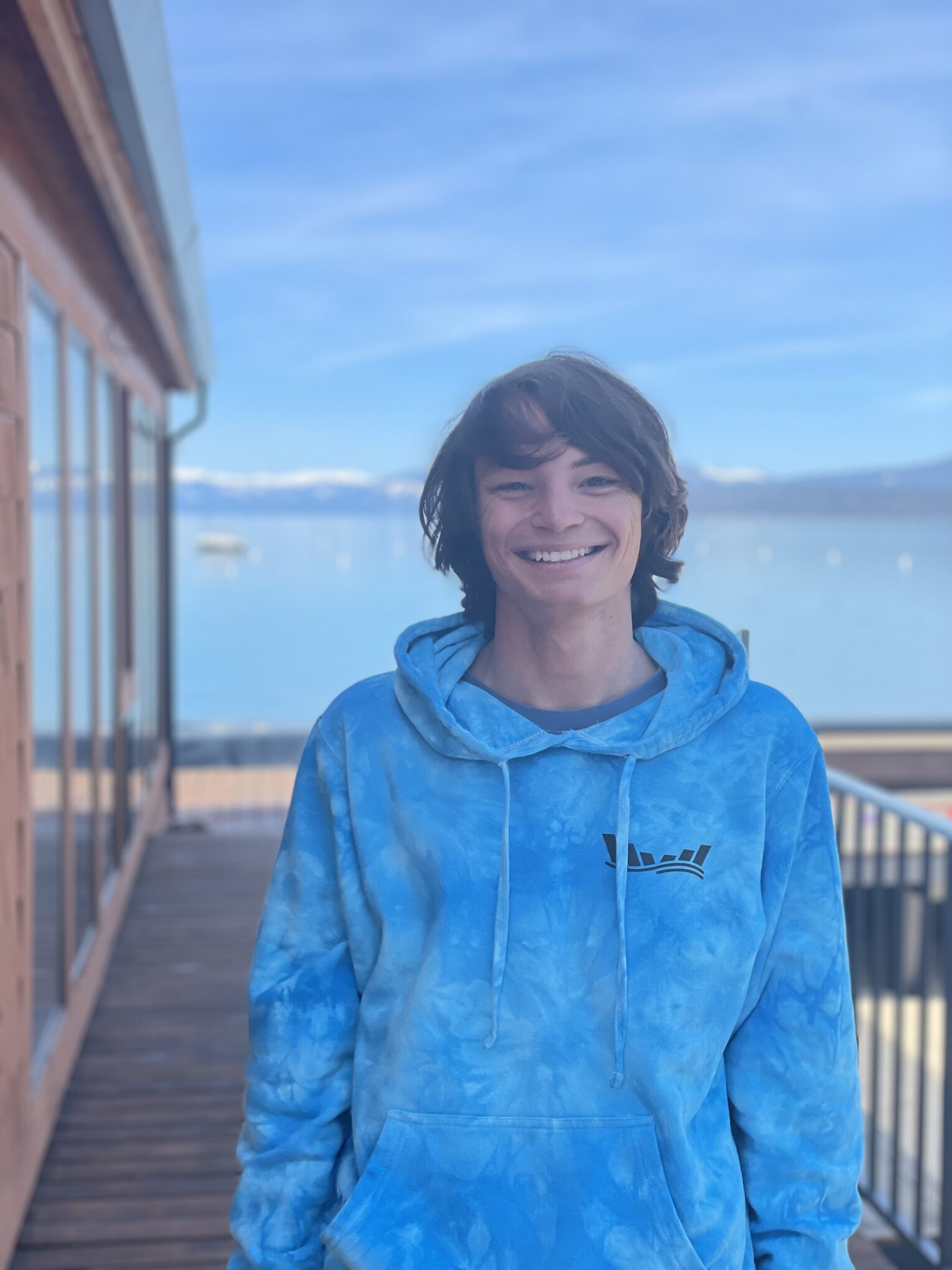 Gray
I'm Gray. I moved out to Tahoe at the start of the 2020 winter season. I love skiing in the winter and any water sport in the summer. This is my second season at North Lake Tahoe Boat Rental.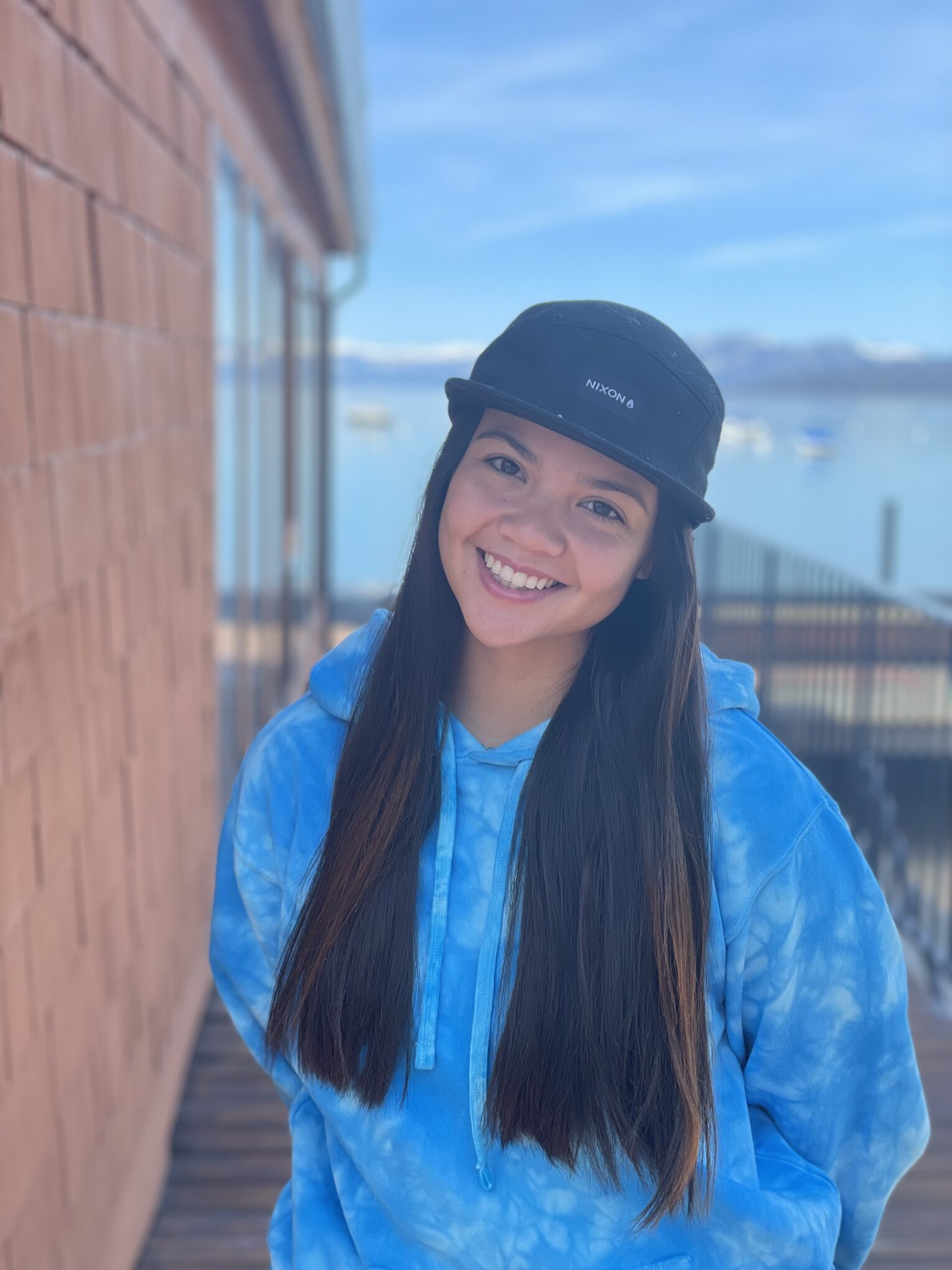 Sami
Hi!! I'm Sami, I am from Sacramento California. I currently go to the University of Nevada Reno and am going into my 3rd year. I am a business marketing major with a triple minor in journalism, business analytics and sports management! This is my first year at NLTBR, and I love it. My favorite things to do in Tahoe is tan in the sun with friends as well as watch sunsets and snowboard in the winter!!!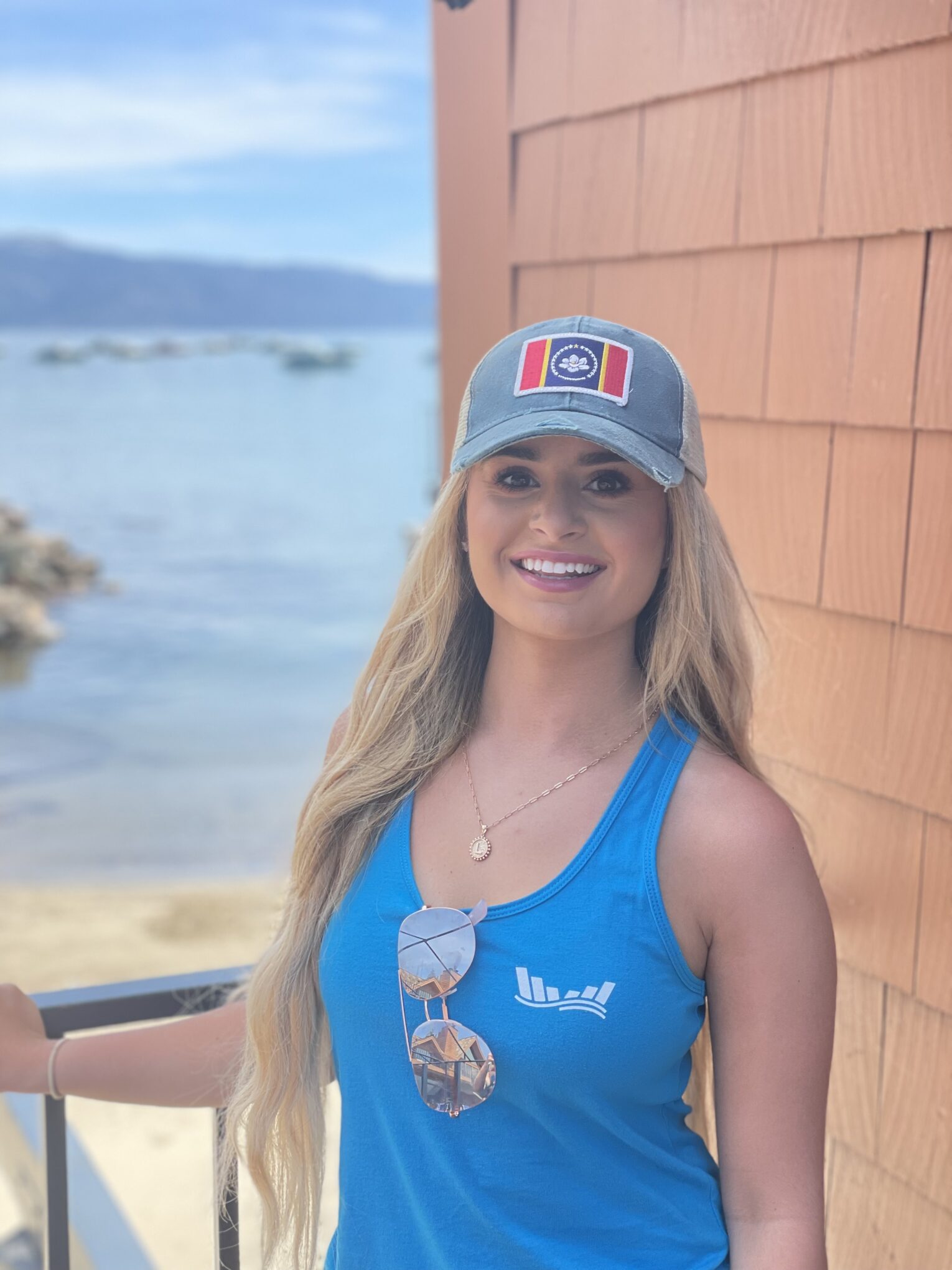 Lauren
Hi my name is Lauren and I am from San Francisco. I am currently going into my second year at Ole Miss. This is my first year working at NLTBR and I am having a blast! I love hiking, skiing and of course boating around to the different beaches in Lake Tahoe. I am so excited for this summer and can't wait for you all to come experience the lake life with us.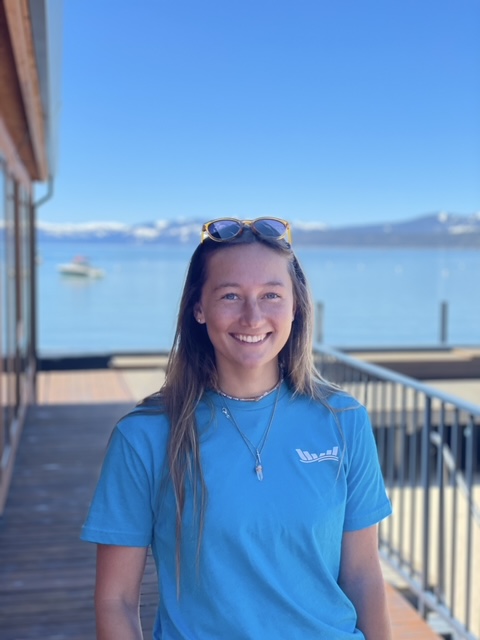 Sydney
Hey, howdy, what's crackalackin, asah dude, I'm sydo, squid, Syd the sloth, or just Sydney. I enjoy time in the great outdoors hiking, climbing, and reading a good book with my dog. I moved to Tahoe almost 2 years ago from Portland and have loved every minute! Cant wait to get you out on the water!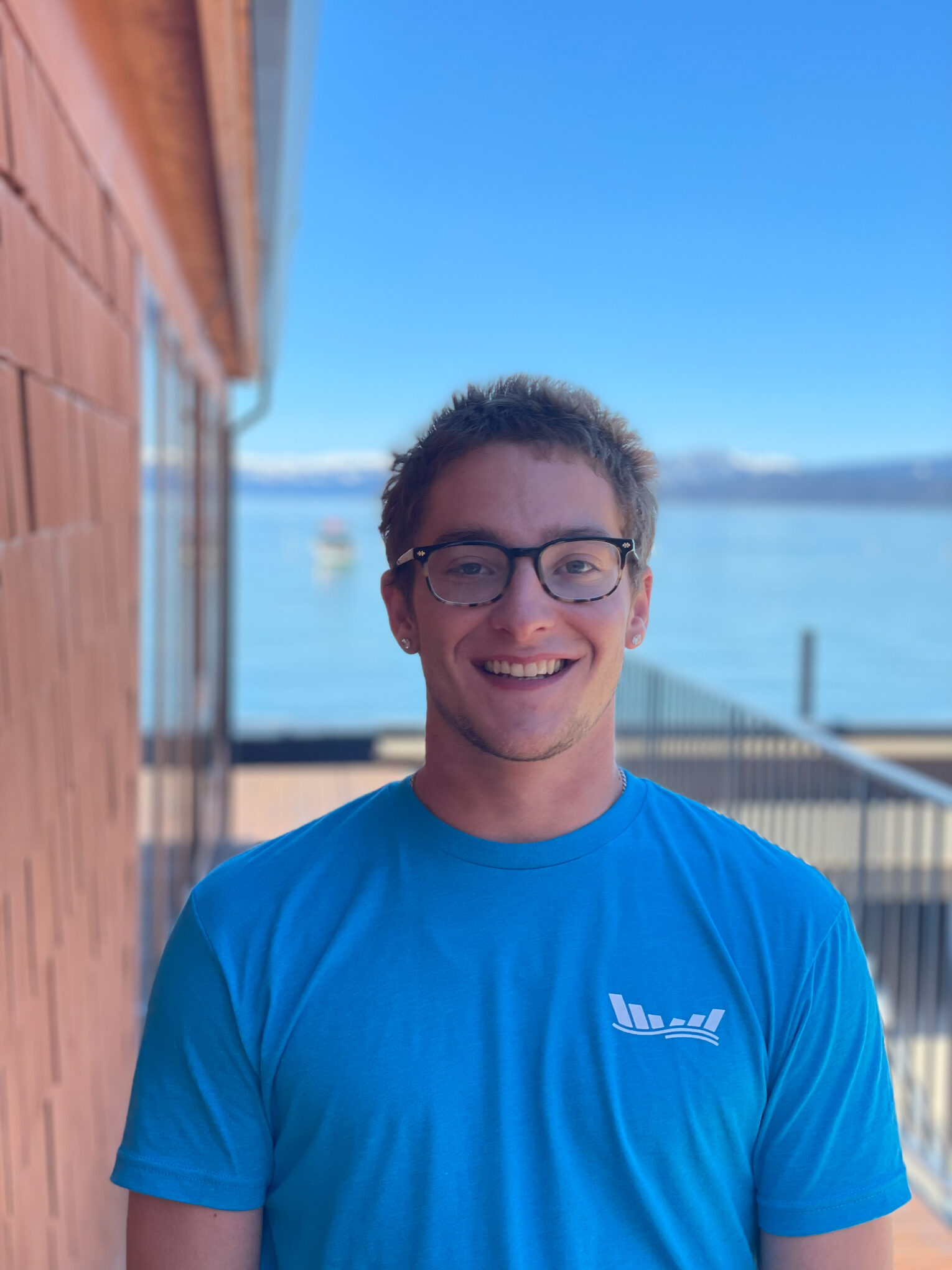 Trevor
Hi I'm Trevor I'm from Reno Nevada and this is my second year with North Lake Tahoe Boat Rental. In the summer time you can find me on the lake, by the river or hiking one of the many amazing trails around here. I love all things outdoors and can't wait to help get you guys out on the lake!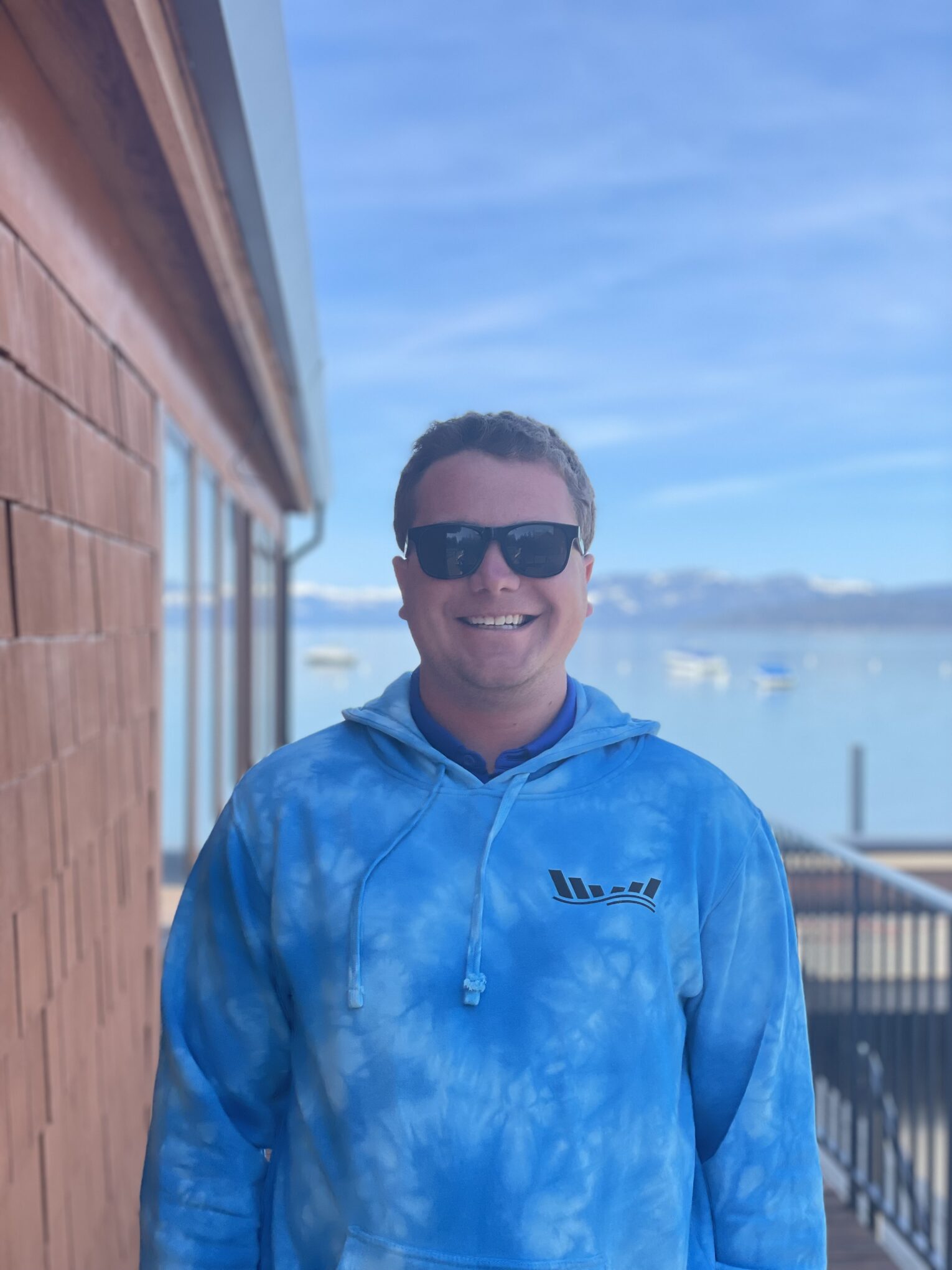 Nick
Hi my name is Nick I'm from Tahoe City. I like to explore the many day hikes we have in the basin. The evening I spend fishing in the Truckee river.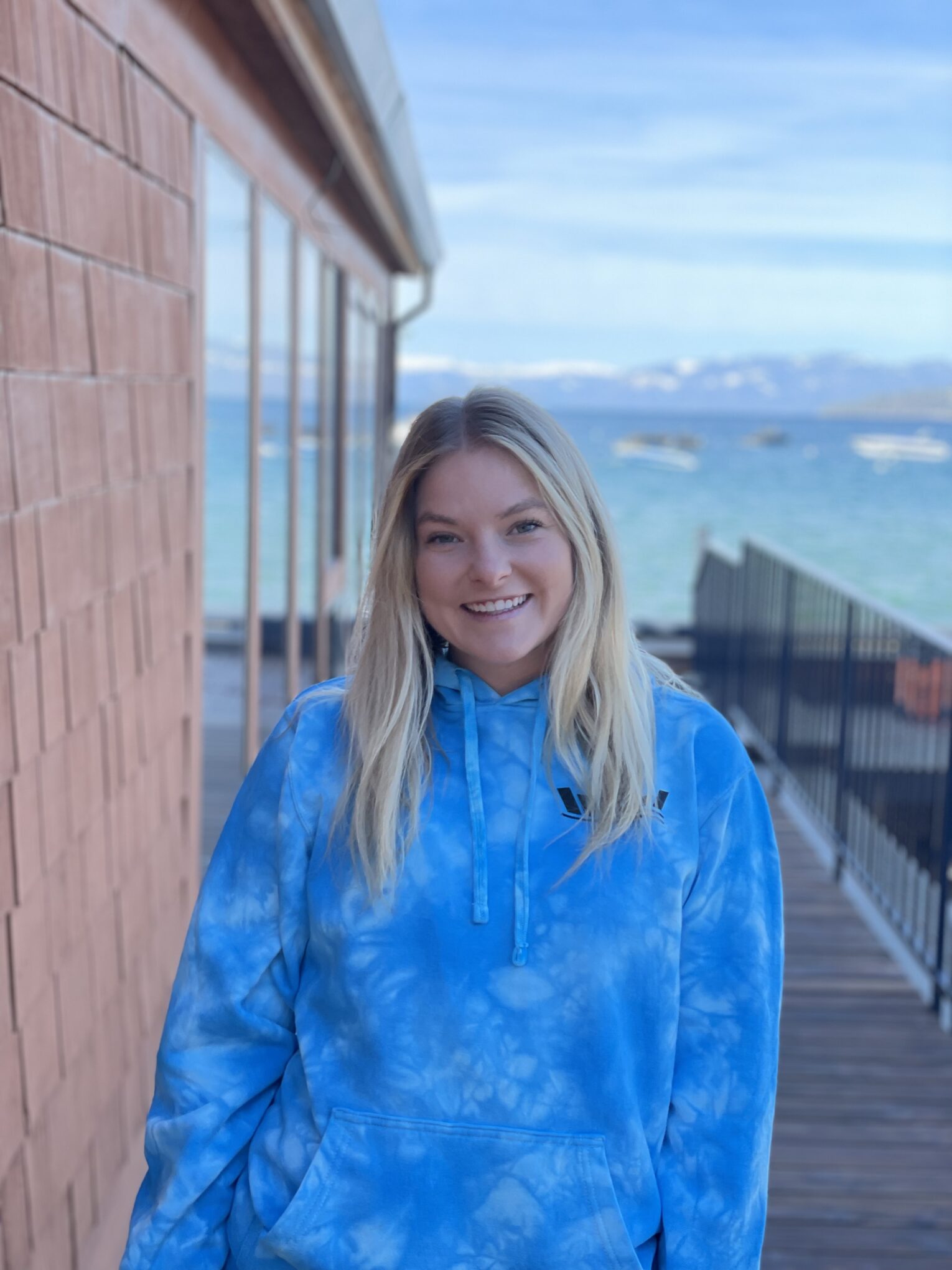 Katie
What's up you guys! I'm Katie, this will be my second summer in Tahoe and I'm super stoked to be here. Made the trek up from Santa Barbara where I was going to school. While I do enjoy long walks on the beach, my heart belongs here in the mountains (and in the lake). Come take a trip!